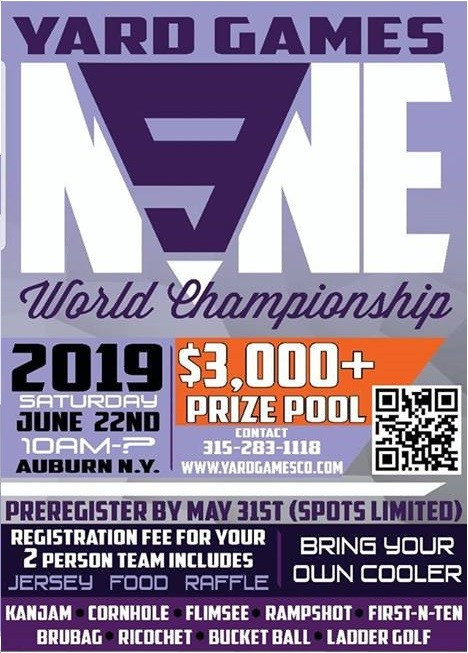 The Yard Game World Championships, or Yard Olympics is our flagship event and is currently in it's 9th year. It is the world's largest variety yard game competition. This year we will be featuring over 120 teams from all over New York State. To create a competitive, yet friendly, we strive to find yard games that accommodate yard game fans from casual players to enthusiasts. As always we provide t-shirts, raffle prizes, and a catered lunch for all those enter. This year we will also have vendors, a DJ, and much more.

Kanjam, Cornhole, Flimsee, Rampshot
First-n-Ten, Brubag, Ricochet, Bucket Ball, Ladder Golf
Yard Olympics 9: The Yard Game World Championship sign-ups
Welcome to the Yard Games Coalition sign-up page. Below are the events we currently host. When you decide which events you would like to join, just follow the link provided. After payment is received, you will be directed to a page to enter all of your information. Thank you for all of your support!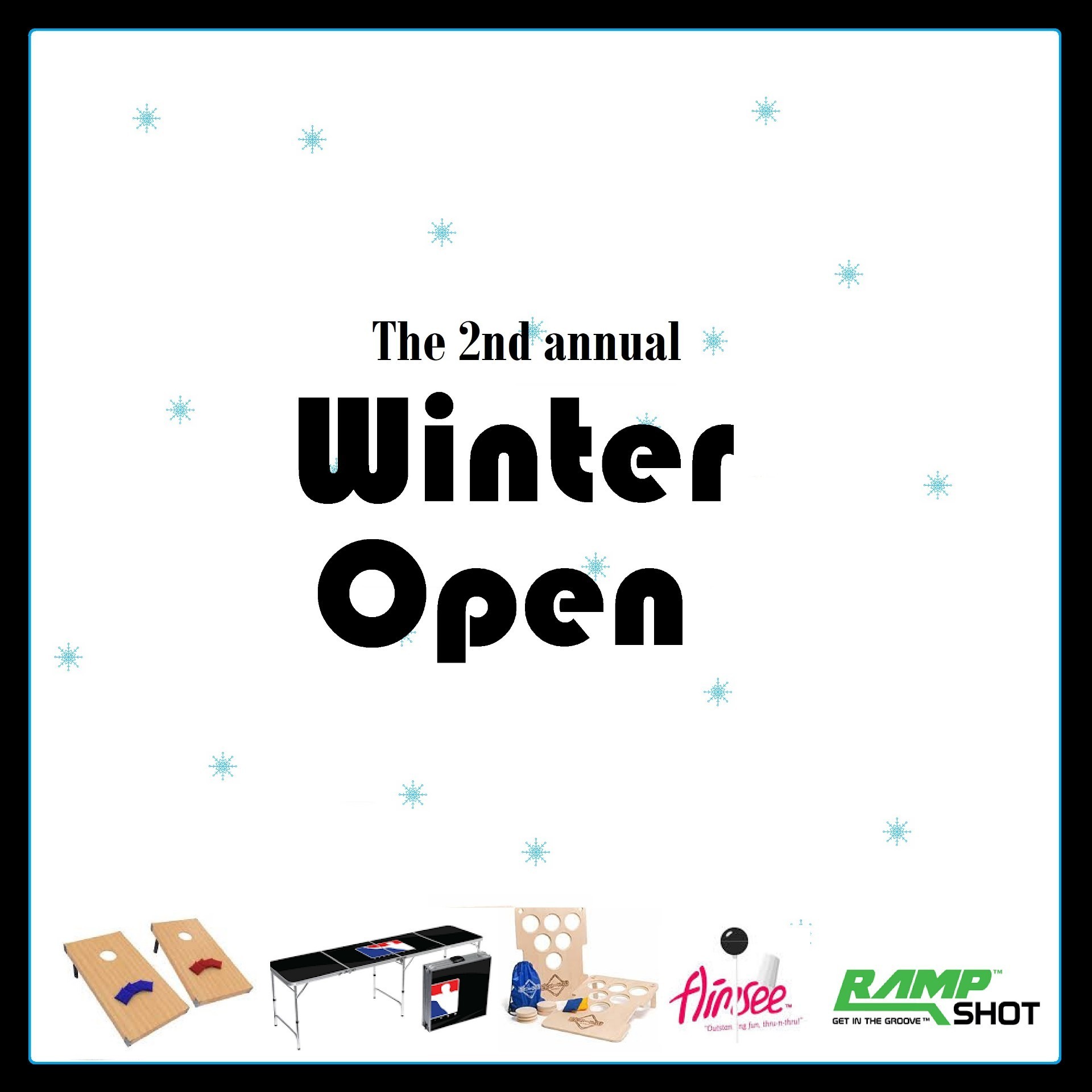 The Winter Open is just an infant in terms of Yard Games Coalition events, but that doesn't mean to sleep on it. In it's first year it became the fastest selling event we have ever hosted. Here in Central NY people NEED something to do in the frigid winters, and in usual fashion we delivered. Details are still to come, but this event is definitely happening. Click the link below and show your interest.
This event has passed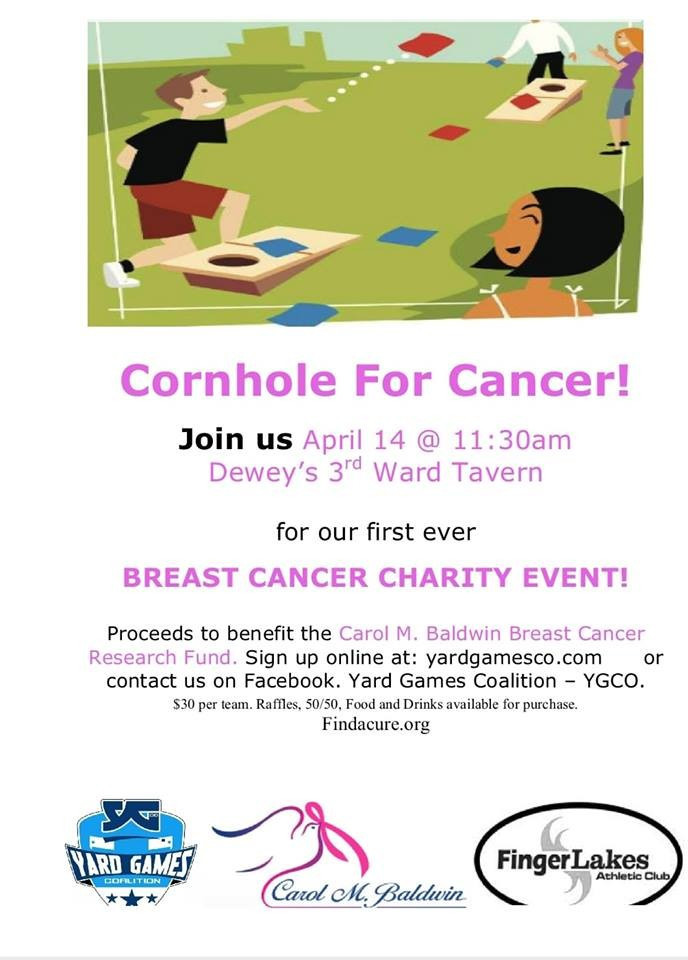 *****CHARITY EVENT*****
Join Yard Games Coalition and Finger Lakes Athletic Club for our first official charity event. Come help us support breast cancer research efforts through the Carol M. Baldwin Breast Cancer Research Foundation. This is a great cause that impacts more people than anyone would like.
A double elimination sytle tournament with 50/50, prize raffles, food/drinks and great people supporting a great cause.
If you would like to make a donation and not participate in the event that is encouraged as well. Together we can all say, F@*$ Cancer!!!!